Now Accepting New Clients!
817-773-7477



Contact Us Anytime!
Phone: 817-773-7477
Copyright Sweet Pea Senior Services 2008-2009
Welcome To Sweet Pea Senior Services
** Call us for a free consultation to see how we can help you and your loved one! **

We are always looking for wonderful caregivers!
If you are interested in a contract position with our agency, then please fill out the following form. We would love to hear from you!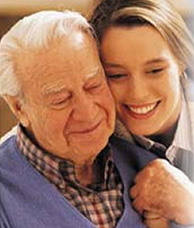 We are looking for loving caring individuals towork with seniors to help them with everyday living activities.
Job duties may include:
* Meal preparation
* Bathing
* Light Housekeeping
* Transportation/errands
You need to be responsible and dependable as this is a contract position. Hours are flexible and we will try to work within your schedule.



Minimum job requirements are:
* 1 year hands on experience (family or employment)
* Reliable transportation
* Clean background
* Prefer non smokers
If you are looking for a rewarding job
with a flexible schedule this may be the job for you!